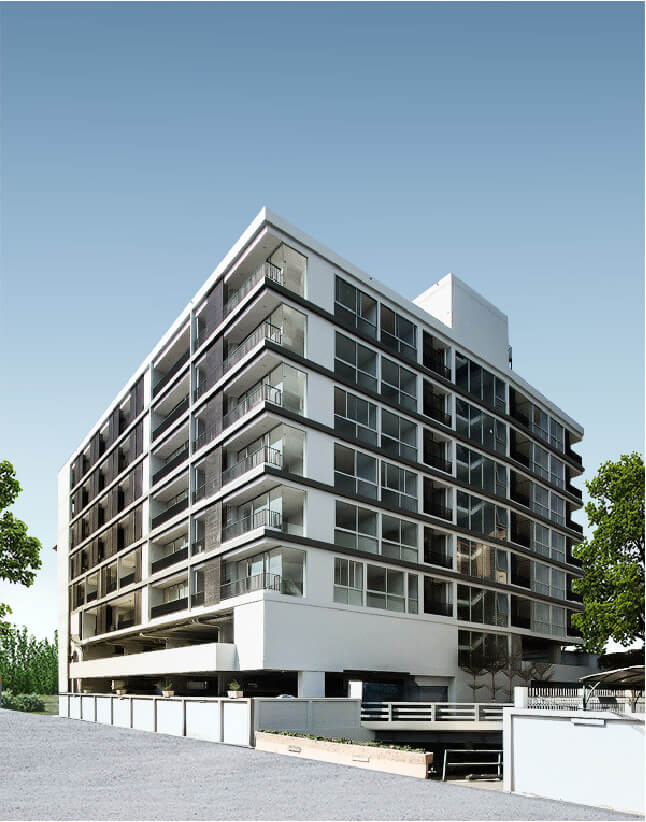 Boutique condominium Rama 8 Bridge- Pinklao
The resort-style layout provides a feeling of spaciousness; each unit is accessible via a single corridor with no opposing doorway, to ensure utmost privacy and maximum ventilation. A variety of room styles is available to serve individual requirements.
With more than 50% of its area devoted to shared space and afacilities, Thanatri is a professionally-managed 8 storey condominium located in one of the most desirable areas of Pinklao, constructed from the finest materials to ensure supreme structural integrity.